Kim Jong Un, The Princeling Taking A Diplomatic Turn
Kim Jong's shock visit to Beijing is the first time he is known to have set foot outside the impoverished North since he assumed the leadership.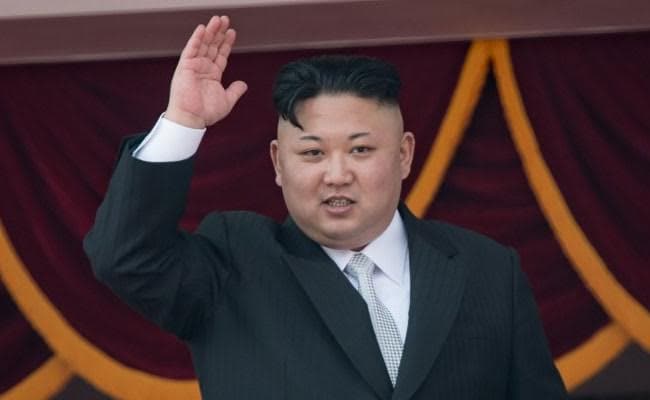 Kim Jong's visit to China is seen as a diplomatic "coming out" ahead of planned summits with Trump
SEOUL, SOUTH KOREA: Six years after inheriting power from his father, Kim Jong Un has established his authority domestically, taken North Korea to unprecedented nuclear heights, and is now looking to flex his muscles abroad.
Kim's shock visit to Beijing -- traditionally Pyongyang's strongest backer, although the relationship has soured during his time in power -- is the first time he is known to have set foot outside the impoverished North since he assumed the leadership.
But Kim, who is in his mid-thirties, has repeatedly shown an ability to stamp an outsized footprint on the global stage without ever leaving home.
The third member of the Kim dynasty to rule the North, he has turned his country into a bona fide nuclear power with intercontinental ballistic missiles he says can reach across the globe, including the United States -- with state media regularly picturing him overseeing launches.
And he secured a major diplomatic breakthrough for his ostracised regime earlier this month when US President Donald Trump said he would be willing to hold summit talks with the young leader.
It is a marked contrast to the situation when he took over in his 20s, when he was considered untested, vulnerable and likely to be manipulated by senior figures in an opaque and ruthless country.
But he has proved his mettle in dealing harshly -- sometimes brutally -- with any sign of dissent, even at the highest levels, while maintaining an aggressively provocative stance with the international community.
At home Kim has amassed absolute control over both the party and the military, at times ruthlessly purging potential rivals.
The most senior victim was his uncle and mentor Jang Song Thaek, who was suddenly executed in 2013, denounced by state media as "despicable human scum" and proclaimed guilty of a variety of colourful crimes and political sins.
Then there was the brazen daylight assassination last year of his half-brother Kim Jong Nam, sprayed with a deadly nerve agent as he walked through Kuala Lumpur's international airport, in a hit most analysts say could only have come from Pyongyang.
Rights groups say abuses are rampant in the North, where between 80,000 and 120,000 prisoners languish in political prison camps.
But Kim has also been keen to project a softer side, at least in official propaganda.
Unlike his father, who rarely smiled or spoke in public, the carefully vetted images of Kim Jong Un's heavily choreographed appearances show a more garrulous figure, laughing and joking with officers, soldiers and civilians during field trips, as well as giving speeches to packed halls of party functionaries.
He has noticeably modelled his image on that of his grandfather Kim Il Sung, appearing to mimic his hairstyle, dress, mannerisms and public speaking style.
But unlike the North's founder, whose youth was dominated by the anti-Japanese struggle, Kim Jong Un has led a life of luxury.
He was born to his father's third wife, Japan-born ethnic Korean dancer Ko Yong Hui, who is believed to have died of breast cancer in 2004.