Meet The Psychologist At The Center Of Facebook's Data Scandal
Government officials in US and Europe are calling for Mark Zuckerberg to appear in front of lawmakers, and demands for answers may foreshadow tougher regulation for social network.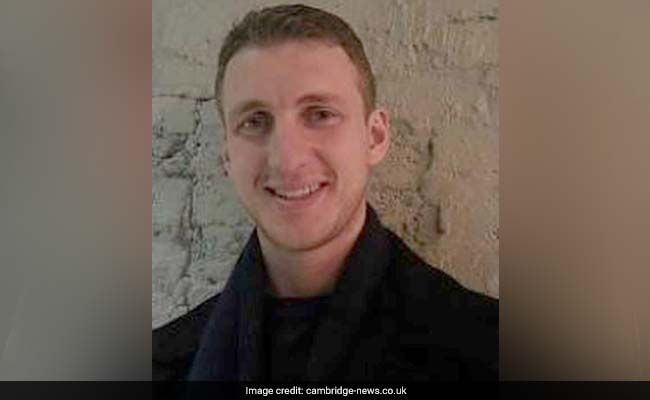 Aleksandr Kogan was suspended by Facebook over allegations he lied about how certain data would be used
In a video published online in September, a social scientist named Alex Spectre made an earnest pitch for his new startup. Clad in the Silicon Valley uniform of open-collar shirt and blazer, Spectre boasted that his company -- Philometrics -- would revolutionize the way online surveys were done, making it easier for companies to design questionnaires that people would actually respond to on Facebook, Twitter or other sites. Crucially, he said, the surveys could predict the responses for large groups from a small number of respondents and micro-target ads better.
"The reality is working with big data, social media is incredibly difficult," said Spectre, who more commonly goes by Aleksandr Kogan, which he uses in his role as a Cambridge University researcher. "You want to work with people who have a lot of experience. You want to connect with people who have been working with these massive data sets."
Kogan would know. On Friday, he was suspended by Facebook Inc. for his earlier work mining data on what the New York Times reported was as many as 50 million Facebook users and sharing it with Cambridge Analytica, a political-advertising firm that helped Donald Trump win the 2016 U.S. presidential election. Facebook suspended Kogan over allegations that he lied when he said the data would be used for research purposes only. The social network suspended Cambridge Analytica as well.
The boyish-appearing Kogan has been thrown into the center of a scandal that has called into question not only the methods the Trump campaign used to psychoanalyze and target potential voters and win the presidency, but also the practices of Silicon Valley companies in allowing third parties to access and exploit private information.
Facebook has since disabled the feature that let Kogan amass personal data on millions of users when less than 1 percent of those people even downloaded his app. But the episode offers a glimpse into how promiscuous some internet giants actually are with information that many users assume is always kept secret.
Government officials in the U.S. and Europe are calling for Facebook Chief Executive Officer Mark Zuckerberg to appear in front of lawmakers, and the demands for answers may foreshadow tougher regulation for the social network.
Kogan didn't respond to multiple attempts to reach him for comment. His ill-fated detour from the academic track into the darker corners of social media marketing began in 2014 when U.K.-based Cambridge Analytica turned to Kogan for help. The firm was interested in a data project Kogan had worked on at Cambridge University that was based on research into personality traits and social media.
Kogan, who had moved to the U.S. from Russia as a child and graduated from the University of California at Berkeley in 2008 with a degree in psychology before moving to Hong Kong for his doctorate, ultimately joined Cambridge University in 2012, where he remains a research associate in the psychology department, a position he has retained since relocating back to the San Francisco Bay area.
While at Cambridge University, Kogan formed a company in the U.K. called Global Science Research, which created an app called 'thisisyourdigitallife' that offered Facebook users personality predictions, in exchange for accessing their personal data on the social network and more limited information about their friends -- including their "likes" -- if their privacy settings allowed it. Only about 270,000 people downloaded the app, but the researchers were able to mine the profiles of tens of millions of people through tools Facebook had at the time that gave third parties access to a wide swath of information.
Kogan's company then took the results of those personality surveys and matched them to the users' actual likes on Facebook -- and the likes of their friends -- to build a model predicting personalities based on digital behavior. The company eventually gave Cambridge Analytica a list of millions of people in the U.S., with their names, locations, genders, ages and predicted test scores.
In his 2017 video promoting Philometrics, Kogan touted his team's unique expertise in cracking this code, of predicting the tastes of a large group of people from the responses of a smaller one, which he described as one of the central challenges of doing online research or targeted marketing. "Social media data is incredible in its opportunities, but it's also incredibly challenging," Kogan said in the video.
Until 2014, Facebook's rules let third parties access this back-door channel to friends' data. That year, the company tightened its privacy settings to "ensure that each person decides what information they want to share about themselves, including their friend list." Facebook has worked to counter the description of what happened as a "breach," but the reality is that the underlying act of data