'Snow hazard' warning as up to 10cm more predicted
There are snow and ice warnings for Wales, the Midlands and northern England as motorists are warned of tricky driving conditions.
Snow and sleet have hit parts of England and Wales, less than a week after heavy snowfall and sub-zero temperatures battered the UK.
Just as the country is recovering from the big freeze and Storm Emma, the Met Office has issued snow and ice warnings for the East Midlands, Wales, West Midlands, North West England and Yorkshire and Humber.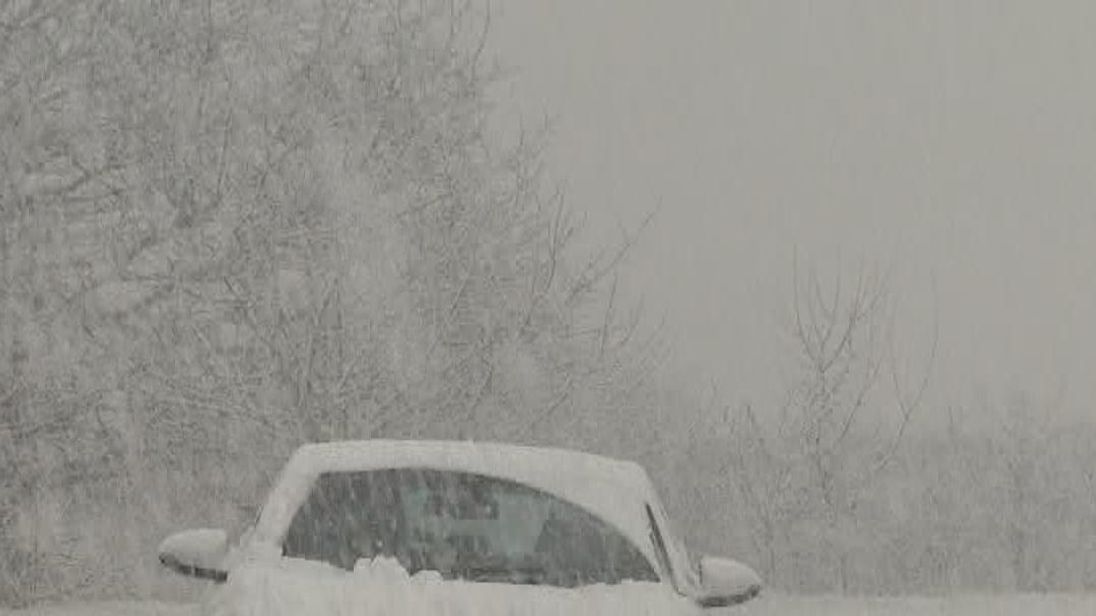 Heavy snow hits Yorkshire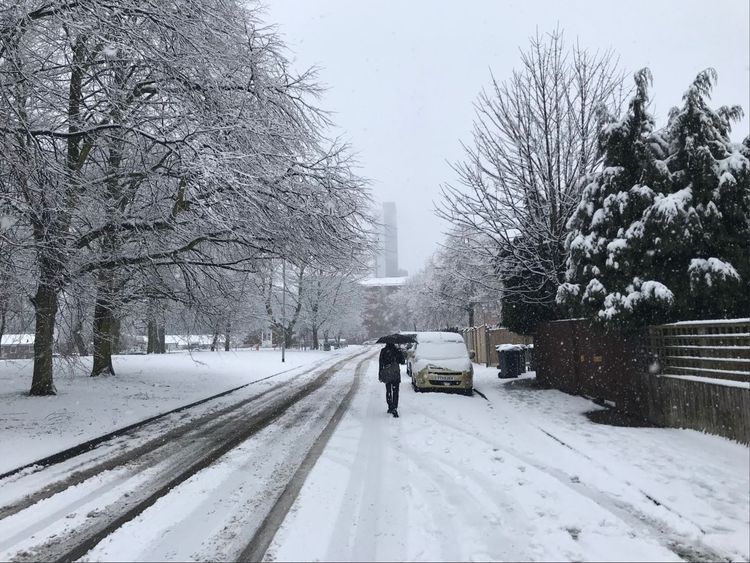 Snowfall in Leeds. Pic: Simon Moore
It forecast up to 10cm (4ins) of snow in some areas and advised motorists to allow extra time for their journeys, warning slippery patches were likely to form on untreated roads, pavements and cycle paths.
North Wales Police tweeted to warn of the "Snow Hazard" and described the snowfall as "coming down quite hard in places".
The force's road policing unit also urged motorists to clean their windscreens of snow and ice before setting off, and posted a picture of a van that had been stopped in Bryncir for failing to do so.
The warnings come as water companies say they have restored supplies to most customers after thawing temperatures caused pipes to freeze and burst and left more than 20,000 properties in London and the South East without water.
The "surprise" fresh snowfall was welcomed by some on social media, while others vented their frustration.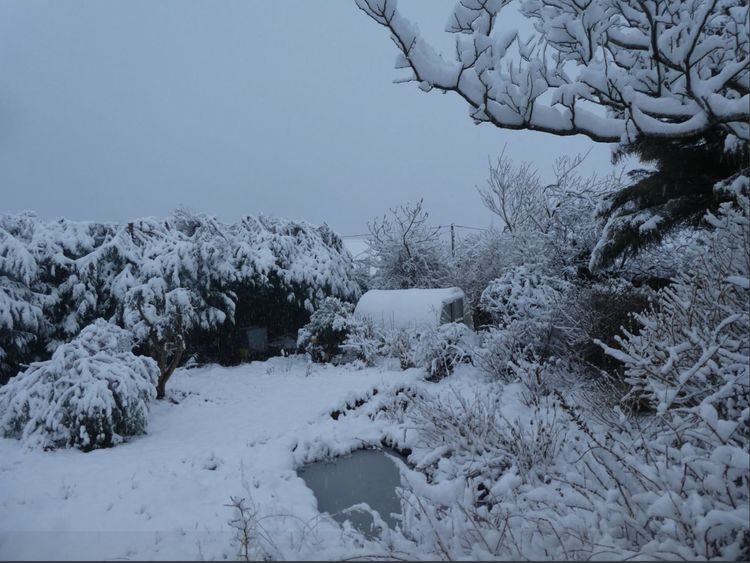 The snow covers hedges and trees in Snowdonia. Pic: Juliet Greenwood
.
One person tweeted: "Despite how much I might complain about the snow I actually really like it."
Another wrote: "how was it literally ten whole degrees just yesterday and now I've woken up to snow on the ground again."
"This new influx of snow can get straight in the bin," said another Twitter user, while another added: "it's March and I'm trying to get prepared for beer garden weather and light nights not hot chocolate and wellies."
Another asked the question: "will spring ever come at this rate."