Sumatran tiger killed and hung after Indonesian villagers feared it was 'shapeshifter'
The critically endangered big cat was slaughtered and hung up on display after locals feared it was a supernatural shapeshifter.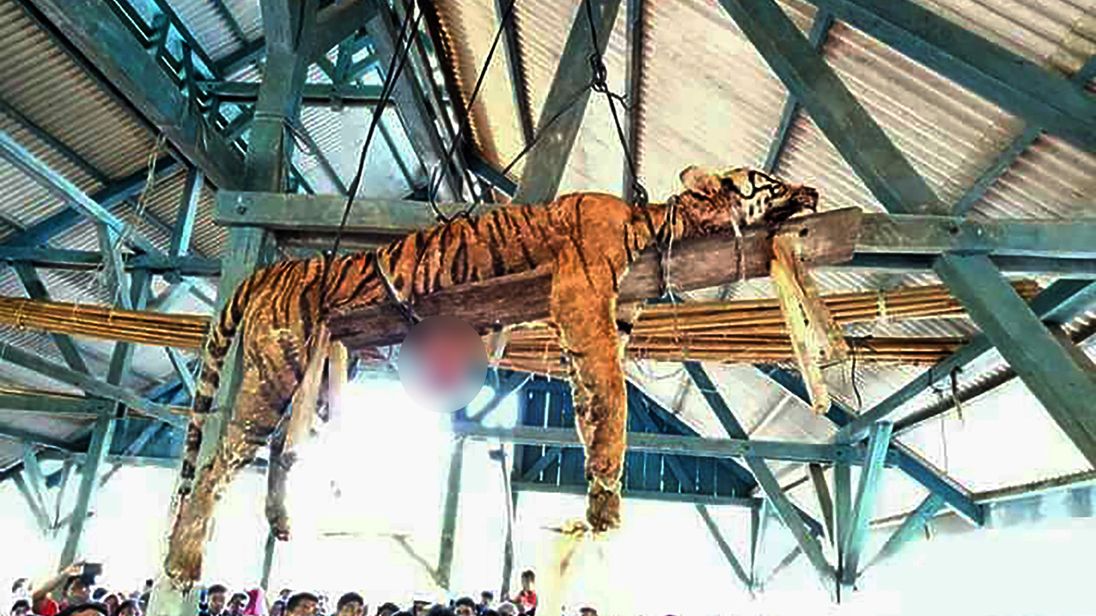 The carcass of the Sumatran tiger was put on display by villagers
A Sumatran tiger was killed and disembowelled by a remote Indonesian community because villagers thought it was a supernatural creature.
The critically endangered big cat, of which there are fewer than 400 remaining in the wild, was slaughtered and hung from a ceiling after residents feared it was a shapeshifter.
Some followed the animal to its jungle lair where it attacked the group on Sunday, leaving two people with serious injuries.
Conservation officials had warned villagers in Hatupangan, in north Sumatra, not to hurt the animal, which had been spotted around the village for several weeks.
But their appeals were ignored.
"Unfortunately they would not listen. They insisted on killing the tiger," local conservation agency head Hotmauli Sianturi said, adding that a conservation officer was stopped from protecting the animal.
"After killing the animal, the locals hung up its body for display. It's very regrettable."
The tiger was sleeping under a resident's stilt house when it was repeatedly attacked with a spear, The Jakarta Post reported.
Some of its internal organs were missing from its body, officials said.
The brutal killing is being investigated by authorities.